R20 wandrail
De NEWLY R20 rail is de perfecte oplossing voor het wat zwaarder werk en wanneer u  hogere eisen stelt. De rail kan ook weer strak tegen het plafond gemonteerd worden en is vrij compact.
20kg per meter

200-300cm

Flexibel ophangen

Wit, Zilver

23x12 mm
Unieke kenmerken R20:
Compact en elegant

Sterk, 30kg per m1

Mogelijk clips schuin te boren tot +/- 15-20 graden en TOCH kunnen monteren!

Mogelijkheid om strak tegen het plafond aan te monteren

Geen zichtbare uiteinde van de perlon/staalhangers uit de rail

Makkelijk en licht te installeren, dankzij de flexibele clip.

Overschilderbaar met standaard latex zonder de rail voor te behandelen, dankzij unieke poedercoating

5 jaar garantie

NEWLY clip is tevens railverbinder (gebruik 3 clips per meter)

Dankzij de gratis bijgeleverde boormail, altijd de juiste montage hoogte
Technische informatie
Aluminium extrusie

Speciale (overschilderbare) poedercoating finish

RAL 9016 (wit) of geanodiseerd (zilver)

23mm. x 11,7mm. (HxD)

Leverbaar in lengtes van 2 of 3 meter

Individueel verpakt (seal) daardoor minder kans op beschadigingen e.d.

189gr. aluminium per meter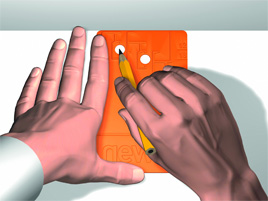 1.
Installing tight to the ceiling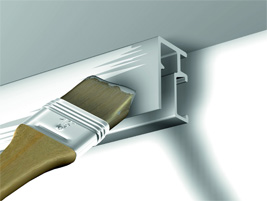 2.
Re-paintable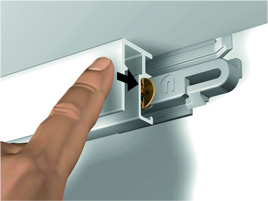 3.
Easy one touch installation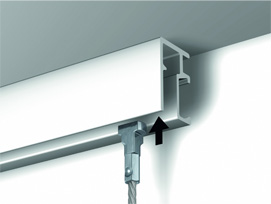 4.
Hanging in any position into the rail
5.
Invisible hanging of the Twister head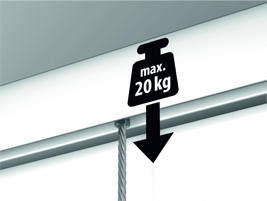 6.
Invisible hanging of the Twister head
Available in 2 colours
White/primer
A lively and bright primer white (RAL 9016) which can be repainted without any special preparations.
Alu/silver
Annodised aluminium, gives a very contemporary and robust look.